The map above gives the general location of the cemeteries referred to in the manuscript. The Henry Culp Family Plot may or may not be accessible today, but family tradition holds that it was located in the "(long?) hollow on Little Beech Creek." Culp's Cemetery on Powell's Hill is also known as the Matthews Cemetery. Note Culp Hollow depicted on the right side of the map below. Lineberry Hollow and the "long" hollow may be one in the same.
USGS CLIFTON TN 7.5 MINUTE QUADRANGLE MAP DEPICTING THE HENRY CULP FAMILY PLOT
Area which was logged in the past.
The USGS maps depict the Henry Culp Family Plot in the location on the satellite map below: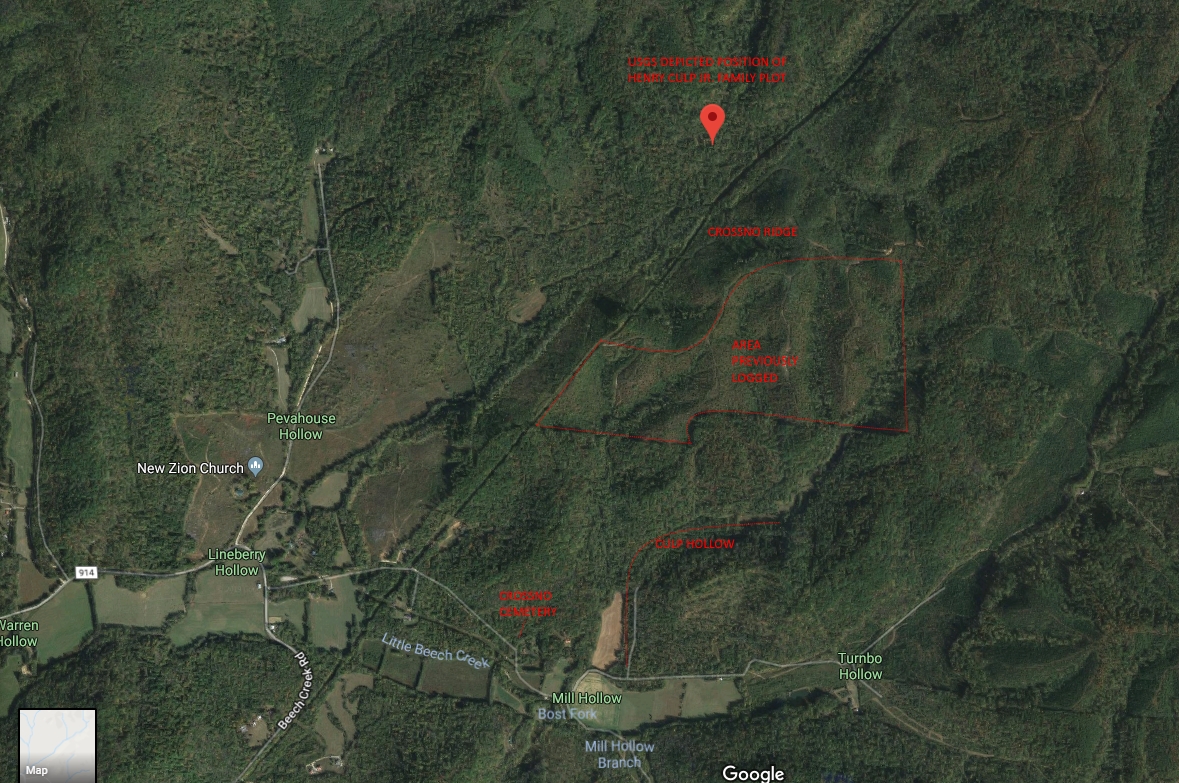 In 2003, Donna Carroll found and photograpghed the Henry Culp Family Plot. Thanks to Donna for her efforts to capture these photos and permission to display them here. Other family members are buried on this site in unmarked graves.